Once again, I'm way behind on blogging so linking up with
Darci for
Five on Friday helps me log a quick summary of what we've been up to this summer!!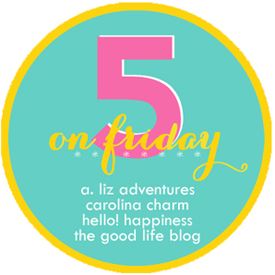 1.
July 7th, we took the boys to a John Deere Museum. They had lots of old restored vintage John Deere's and lots of John Deere collectibles. The boys loved it!! Santa brought them a DVD for Christmas called All About John Deere and I think its safe to say…we watch it
20
5 times a day!!
2.
We are wearing out our Carowinds passes!!! Best Christmas presents ever!!!
3.
Our Summer YMCA membership has also been great!! I'm sad to say I have not been taking advantage of the fitness benefits…but the Splash Pad is definitely getting our moneys worth!!
4.
My first pedicure in FOREVER!!! I felt bad for the lady working on my feet…she had her work cut out for her!! I enjoyed it so much. I'm going to have to have them done more often!!
5.
Last but not least! One of the sweetest moments. On Sunday me and the boys had an ice cream party in their football tent. I barely fit in it but they insisted that I sit inside it with them while we all ate our ice cream!! Love those boys!!!
Once again…I have about 5 more I could share but I will just have to do better and blog more often!!
Hope everyone has had a super blessed week! Thanks for stopping by!!